kymudhunter wrote:

Wheres all the pics of the cab swap, and no mention ove moving up to 39.5's, and no wheeling pics... your build thread sucks. LOL
Love you man.
Ok some more story in pics!
3/4 ton axles and 40" gumbos!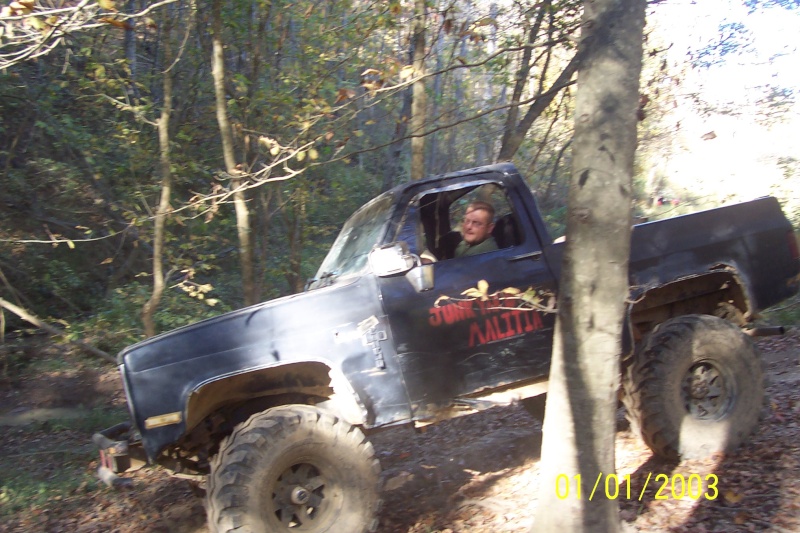 1/2 ton axles and 35" MTZ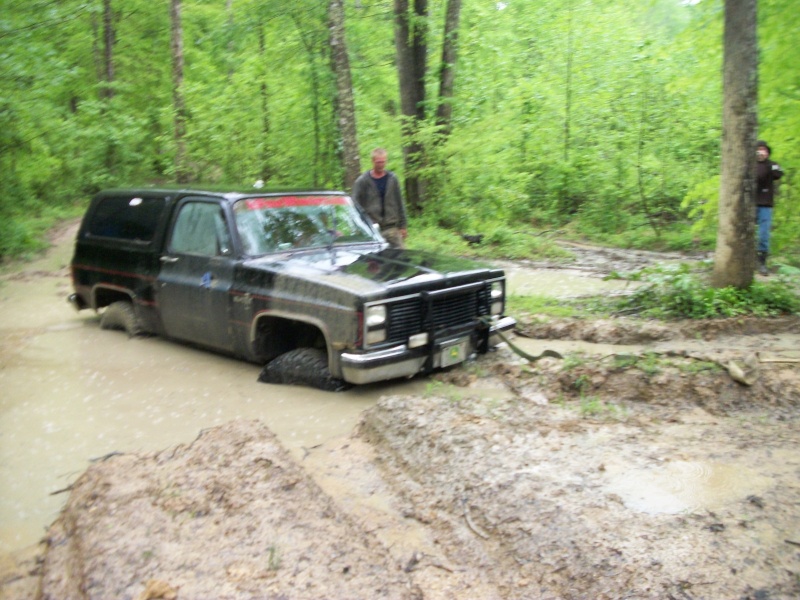 K5 4" lift and 35s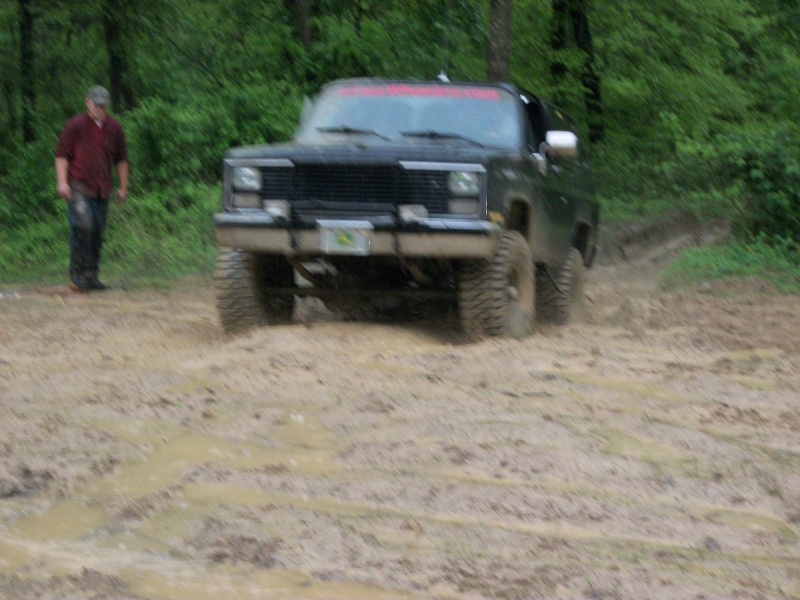 3/4 tons 36" H1 tires Fully welded in Rear and Front! Climbing a 36" irok tire!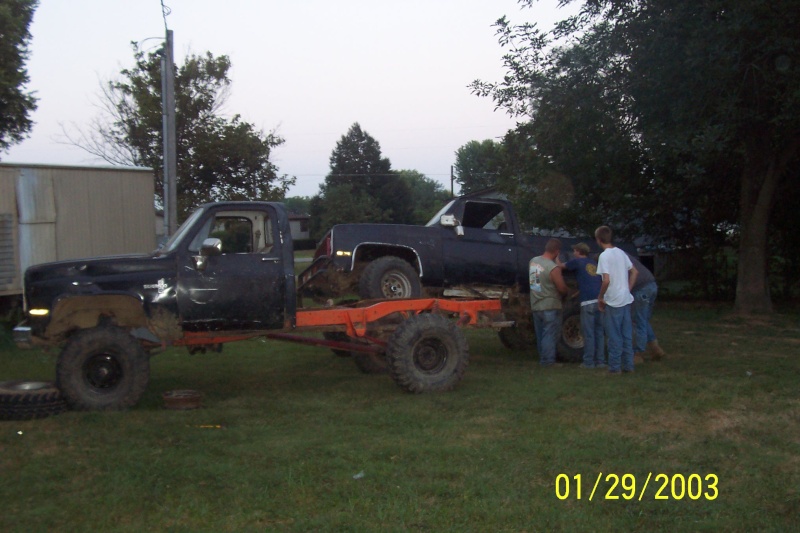 The New Cab! for the k5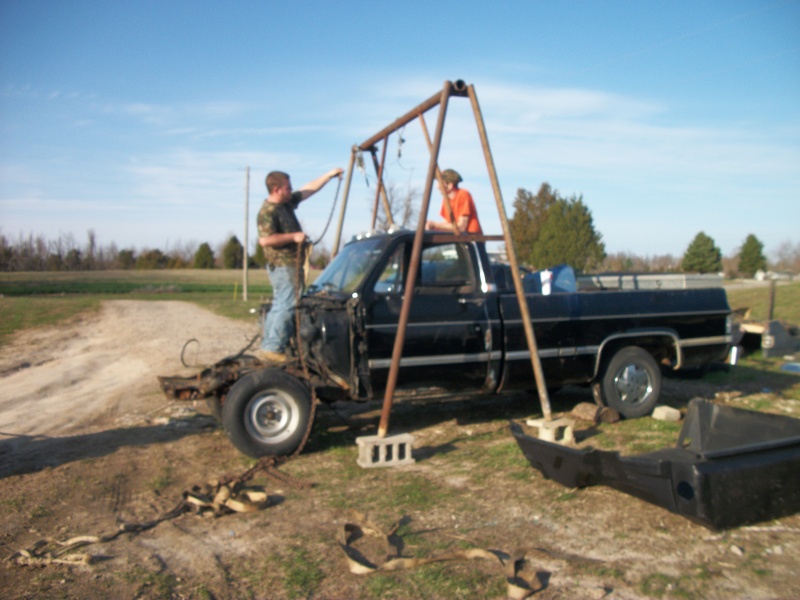 2 common longs and 2 yank straps and added 2 large rachet straps to hold and level out
Pulled the frame around with the 4 wheeler and used a large bar to turn the wheelsand line up the frame with the cab.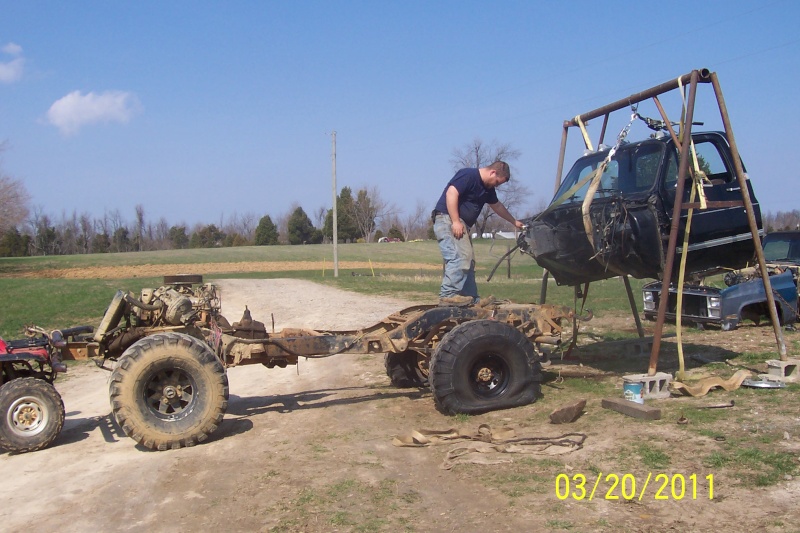 I let all the air out of the rear tires to help it move under the frame....but then we had to have more power to move the frame with flat tires...Think god kymudhunter left the keys in the truck and a little fuel in it!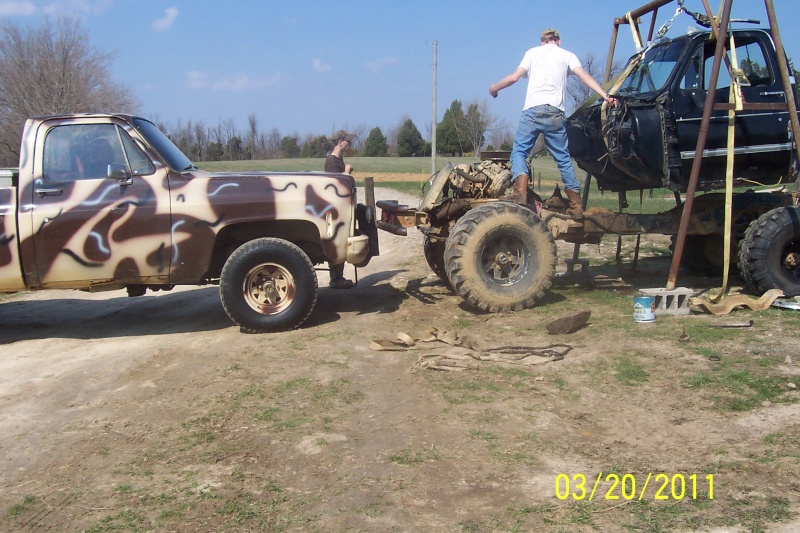 Here we see just were the hole needs to be for the shifter to come through the floor...Abd start to lat the cab back to cut the floor out. Notice the yellow strap under his foot going backward off the a frame....if not for this strap the weight of the cab would have fkiped the a-frame forward throughing the buddy off....it could have been bad!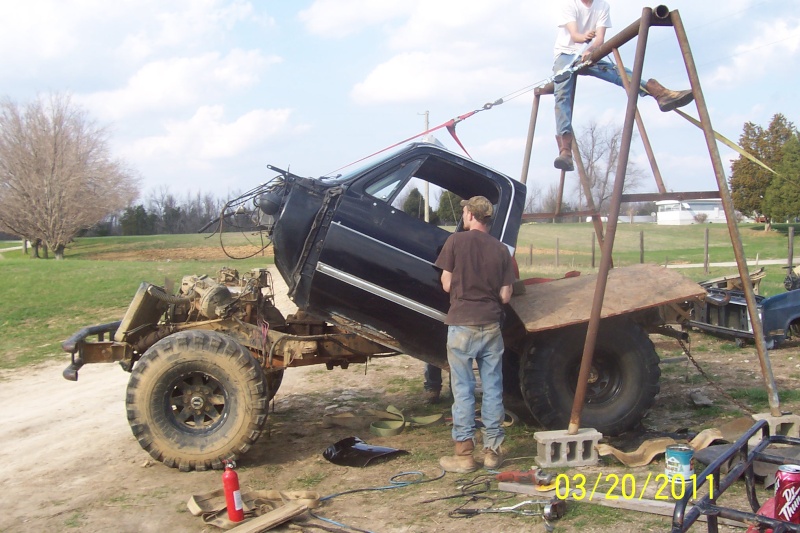 Cab swap done now i have to make it all work agian...lol

__________________________________________________
Go Big or Go Home!!